Come Visit Us At The Cove!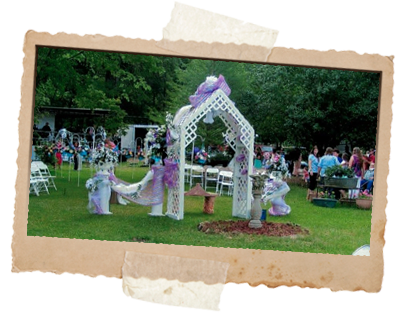 Hawks RV Park is the perfect spot for RV vacationers as well as campers. The park provides tent-friendly camping sites for the outdoor camping enthusiasts who don't require a kitchen with running water or an indoor bathroom. There are plenty of level spots if you prefer to pitch a tent and relax by the campfire. Pet friendly, you don't have to worry about leaving any of your family behind!
The park covers a vast 13 acres where you'll find plenty of cool, shaded picnic areas for a relaxing lunch outside. After lunch, you can explore the easy bicycle paths located around the park, or take a leisurely walk on the lush grounds! Located on the beautiful Lay Lake, you can be assured you will get to experience all that nature has to offer. Bring your boat to the cove, fish offshore, or go hiking or biking on the peaceful trails that surround Hawks RV Park. Bird watchers come from every part of the country to watch the bluebirds, American gold finches, woodpeckers, and hummingbirds as they soar above the land. The gorgeous, simple beauty of Hawks RV Park keeps weary travelers returning to their "home away from home".
Hunters are welcome! Ask about our hunting club. We offer year-round activities for you and fellow Christians who love the sport of hunting. DISH Network is available by request, but is not automatically furnished to all guests. Give yourself a break from crowded, dirty parks, and bring your family to Hawks RV Park for a unique camping experience you'll cherish forever!